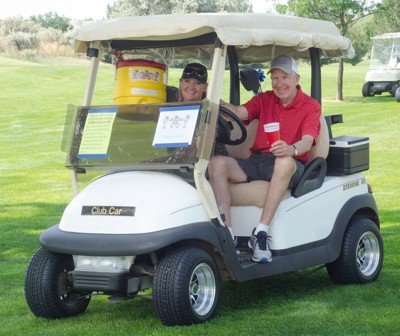 28th Annual Flo Slatter Memorial Golf Tournament
Clear Lake Golf Course, Buhl
August 20th, 2022
Preparations are under way to ensure the success of the 27th Annual Flo Slatter Memorial Golf Tournament.
You or your company can participate at various giving levels. Sponsors receive a wide range of benefits depending on level of contribution, including the opportunity to enjoy the day for a worthy cause with family and friends.
All proceeds from the tournament benefit Hospice Vision's patients. Hospice Visions is the only local, freestanding, nonprofit hospice in the Magic Valley. The funds raised will allow us to continue providing quality, compassionate, and end-of-life care to individuals and their families, who would otherwise experience unneeded burdens at a very difficult time in their lives. It will enable us to assist with medications and treatments for patients who are uninsured or underinsured. Care is provided without regard for ability to pay. No one is turned away. We are here to help those and their families in our community who are faced with a life-limiting illness.